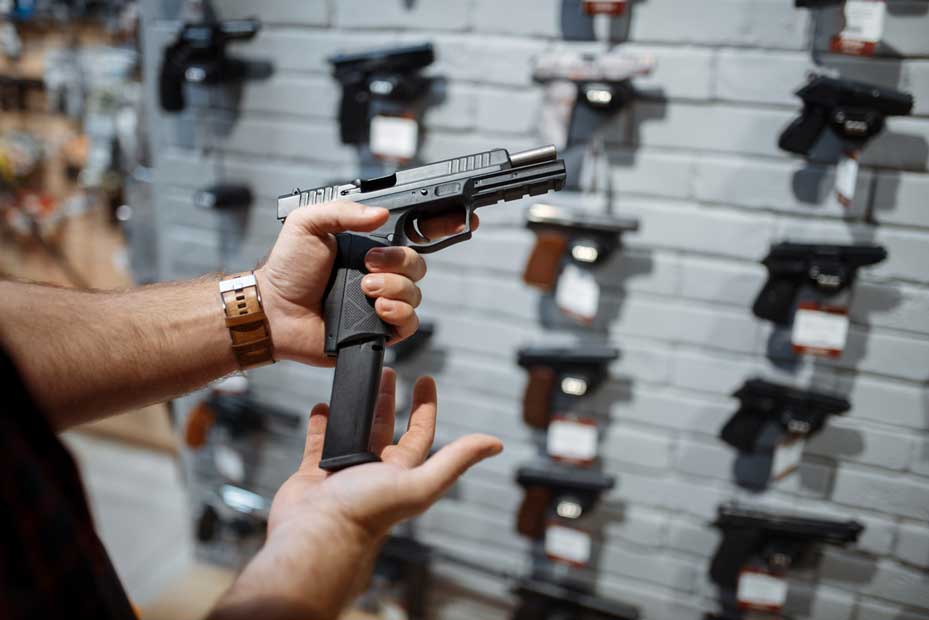 Understanding Gun Trusts in California
Estate Law
Estate Planning
Trusts are multi-functional estate planning tools that can be used for many purposes, including establishing clear guidelines regarding your property. Gun trusts in California allow registered gun owners to create explicit instructions about these weapons, ensuring they comply with the law and also safeguard their individual interests. If you are considering a gun trust, also consider contacting Kushner Legal for a confidential consultation by calling (310) 279-5166.
What Is a Gun Trust?
A trust is a written document that provides detailed instructions on how you want trust property to be handled. Gun trusts in California allow you to transfer your firearms to another person when you pass away or become disabled. The trust is a legal entity that owns the firearms you transfer to the trust. The beneficiaries you name are legally entitled to use the firearms after your death, provided that they meet other applicable standards, such as passing a background check and proving their identity.
Reasons to Consider Creating a Gun Trust
Some of the most common reasons to consider creating a gun trust include:
Comply with Laws
The National Firearms Act (NFA) and state laws have guidelines about the ownership, purchase, sale, and use of firearms. Violating these laws may constitute a felony and subject you to penalties of up to ten years in prison and $250,000 in fines. Gun owners can use a gun trust to ensure that they legally comply with applicable laws and avoid harsh penalties.
You or your trustee may commit a felony if you transfer gun ownership to someone who is disqualified from owning a gun, such as a person:
Convicted of a felony
Convicted of a misdemeanor domestic violence offense
Convicted of illegal drug possession
With a history of mental illness
Who was dishonorably discharged from the armed forces
Who has renounced their citizenship in the United States
Give Instructions About Firearms
A gun trust can provide helpful instructions for the successor trustee, who is the person who follows the trust instructions after the creator passes away or becomes incapacitated. These instructions can prevent the successor trustee from accidentally violating the law.
Avoid Probate
Transferring assets during your lifetime into a trust can help avoid those assets going through probate, which is often a complex and expensive process. Avoiding probate also provides the added benefit of keeping the gun collection private.
Limit Access to Firearms
A gun trust can also ensure that people who are not qualified to own or possess firearms are not inadvertently placed in this position. This can help avoid legal problems for temporary possessors of the firearms.
Provide Co-Ownership of Firearms
A gun trust can also enable co-ownership of a gun collection. Having a separate trust can provide details about how multiple beneficiaries can use the collection and preserve it for multiple generations.
Leave a Legacy of Responsible Gun Ownership
You can also create a gun trust to provide a legacy of responsible gun ownership. You can include money in the trust or allow the trustee to sell weapons and use the proceeds to pay for:
Gun instruction classes
Membership in gun clubs
Gun cabinets and safes
What Weapons Should Be Included in a Gun Trust?
According to Alcohol, Tobacco, and Firearms, the following types of guns are regulated by the NFA:
Fully-automatic firearms
Rifles
Shotguns with a barrel under 18 inches
Sound suppressors
Explosives
Certain modified weapons
How a Trust Lawyer in California Can Help
If you are interested in creating a gun trust in California, a knowledgeable trust and estates lawyer from Kushner Legal can consult with you and determine how to best address your specific needs and concerns. A gun trust lawyer can:
Explain the rules pertaining to trust creation and gun ownership transfers
Determine whether a beneficiary is appropriate based on applicable rules
Help conduct a background check and identification process for beneficiaries
Transfer ownership to the trust
Establish backup beneficiaries if the original beneficiaries predecease you or fails the required background check
Help you avoid problems for you or your intended beneficiaries
Explain whether certain firearms should be included in the gun trust
Consult with you about your wishes and create a trust that provides detailed instructions so your wishes are carried out
Contact a Knowledgeable California Gun Trust Lawyer for Help
If you would like to create a gun trust in California, consider contacting Kushner Legal at (310) 279-5166. An experienced California trust and estates lawyer can meet with you during a confidential consultation and advise you of your options.
Lars Kushner is an experienced attorney in estate planning and litigation strategy. He works directly with you on an individual basis to ensure your needs are met.