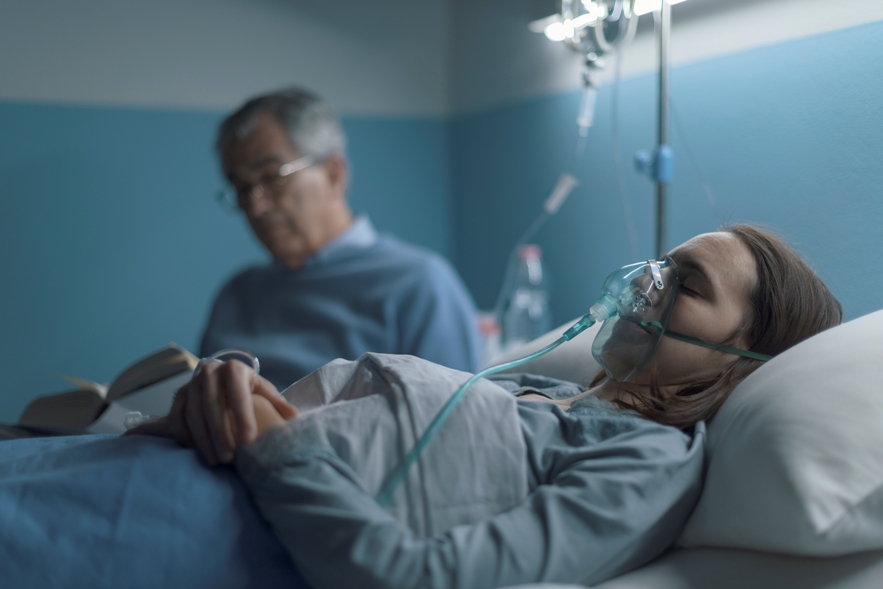 What If I Am Injured And Unable To Speak For Myself After an Accident?
Estate Law
Estate Planning
When people create an estate plan, they are usually thinking about their finances and assets. However, there may be a serious accident in a person's life that causes the individual to be injured, incapacitated, and unable to make decisions for themselves. A circumstance such as this could be a severe challenge to loved ones and the medical professional in charge of that person's care, because many decisions may need to be made for the person who suffered the life-altering injuries. Consider visiting with the experienced estate planning attorneys at Kushner Legal at (310) 279-5166 to learn more about your legal options in the event of incapacitation after an accident or injury.
Difficult Decisions
When a person is so severely injured that he or she cannot make medical decisions on their own behalf, it can be confusing as to who has the authority to make healthcare decisions. If there was no legal directive in place before becoming incapacitated, who will make the potentially life or death decisions regarding medical care? In circumstances like this, a spouse, partner, or close relative may have to accept responsibility for this and be willing to decide on their behalf. This can be extremely stressful and confusing for the family of the injured individual. In some cases, the family member chosen to do this legally would not be the actual person selected to make these important medical decisions by the injured person.
Advance Directives
Even a relatively young and healthy person could experience a sudden injury that would leave them unable to speak for themselves. Because an illness or accident could happen unexpectedly, it is crucial to make clear in writing ahead of time what your wishes would be, if you could not express yourself regarding your health care. An important tool that addresses this is called an "advance directive." There are different types of advance directives, but one that specifically addresses your future health care needs is called the Medical Power of Attorney.
Medical Power of Attorney
Creating a Medical Power of Attorney allows you to outline your health care wishes in a legally binding document. This important estate planning documents lays out your decisions regarding hospitalization, psychiatric care, nursing care options, consent for treatment, specific treatments to avoid, and rejection of certain treatments in end of life circumstances.
One of the important elements of a medical power of attorney is the opportunity to name someone as your "health care agent," or personal representative. The person you choose will speak for you using the document you have previously signed. The choice of an agent is a crucial part of the medical power of attorney, and you should only assign this role to someone if you trust them to carry out your requests. Besides having your health care decisions firmly established, creating a Medical Power of Attorney will also ease the stress and pressure on your loved ones, who would otherwise have to make these decisions for you.
Living Will
A Living Will often is mistaken for a Medical Power of Attorney, and vice versa. Although a Living Will also addresses health care issues, this document is different because it specifically tells medical professionals your wishes about being on life support machines in the event of a catastrophic medical situation. Like a Medical Power of Attorney, a Living Will can serve to eliminate conflict between loved ones, when they do not agree on health care measures to extend or save a patient's life.
Choosing an Agent
Choosing a personal representative, or agent, for your Medical Power of Attorney is a critical decision. You should appoint someone who would be at ease around medical professionals, and who would be able to ask specific questions regarding potential care and its outcomes. This agent should be able to objectively carry out your wishes without letting his or her personal feelings hinder the situation, and some individuals also choose a backup representative in case the first choice is unable or unwilling to act as an agent. Some common health care situations that arise may include:
How long to continue treatment when there is no sign of improvement
Resuscitation and CPR
When to avoid aggressive treatment and when to pursue it
Anxieties about medical treatment
Contact an Experienced California Estate Planning Attorney To Learn More About Incapacitation After an Accident
Establishing a Medical Power of Attorney and Living Will are important decisions that must be made as soon as possible. If you suffer injuries and cannot express yourself regarding medical decisions, having these legal documents in place will allow you to experience your chosen desires regarding your treatment because you have chosen someone you trust to help make these decisions. Contact an experienced estate planning attorney today at Kushner Legal at (310) 279-5166 to schedule a free consultation regarding the creation of these legal documents and to help you with your estate planning.
Lars Kushner is an experienced attorney in estate planning and litigation strategy. He works directly with you on an individual basis to ensure your needs are met.